SETTING WHEELS IN MOTION
Ramp Riders is run by the Christian Organisation Project Freedom. As a Youth Outreach program we utilise our mobile skate park to promote the Christian message as well as assist those caught up in addiction and divert others whose lifestyles are on the fringe. The Mobile Skate Park is set up to engage young people with not only a message, but an exciting, healthy, relevant and fun activity that points them in a positive direction. Ramp Riders visits areas across the North West, giving young people access to its Mobile Skate Park, bikes, scooters, skateboards and safety equipment at no cost to them. The majority of Ramp Riders funding comes through the bookings and grants that we receive.

In the 3 years of operating, Ramp Riders has seen over 6000 young people attend events, workshops and Churches. Our success has been observed through the borough's Police Force and their records show the impact we have had on the young people and their communities. We have been working with young people outside of mainstream education with feedback indicating excellent results as evidenced by observational and recorded change in young people during and after their time with us.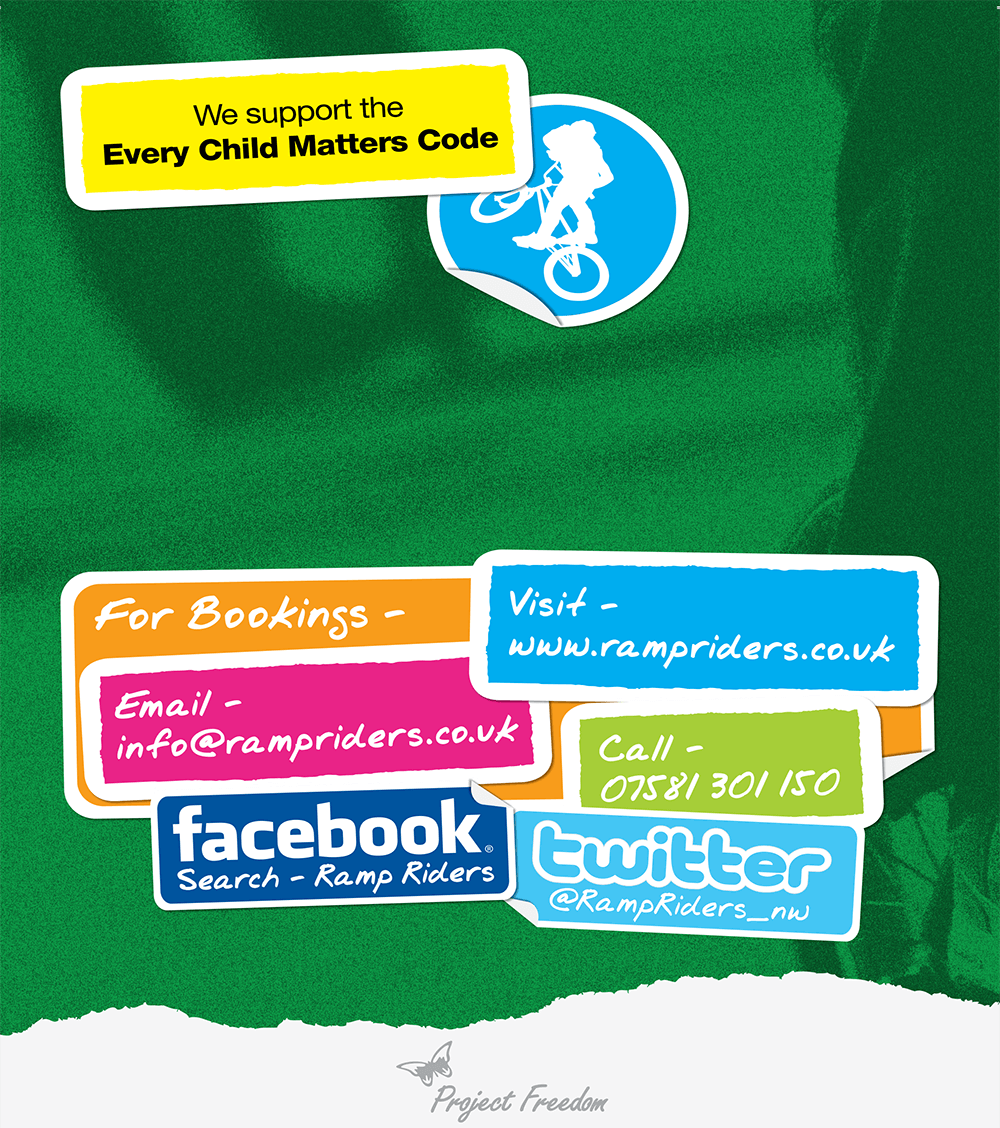 About us
At Ramp Riders we aim to use our mobile skate park to encourage young people in a positive and healthy activity, promoting and developing community relations and providing a diversionary activity within anti social behaviour areas. We also assist with awareness and motivational life talks and educational courses, assisting young people to make good choices for their lives and have some fun at the same time.
Ramp Riders is provided and funded by the Project Freedom charity.
Charity registration No. 1082469.